CLASSES OF THE WEEK
(update it every Monday) 
ONLINE & IN PERSON 
Monday 6:30 PM Zumba in Person at City Zero
Tuesday 9:30 AM Zumba online on ZOOM 
Tuesday 7:00 PM at Coolto Gym
       Thursday 9:30 AM BMS online on ZOOM 
Thursday 7:00 PM at Coolto Gym 
Friday 7:00 AM Open Meditation online on ZOOM 
Friday 9:30 AM Zumba in Person at City Zero 
Coolto Gym is at 2206 SW 8th Street
BEFORE CHRISTMAS CHALLENGE / UN RETO ANTES DE NAVIDAD 
Christmas is around the corner and we can already feel the beautiful energy of love in the air. Let's prepare ourselves to receive the blessings of Christmas with this short but effective challenge a week before. 
7 days with dance and workout and 7 days using Ho'oponopono, an ancient Hawaiian healing technique that encourages you to take full responsibility for everything that comes into your Life. 
Release fears, resentments, regrets, insecurities and open yourself to love, peace and joy while you are also working out your body to don't drop all the effort that you put into your health all the year. 
Reset and Receive the energy of Christmas. 
La Navidad está a la vuelta de la esquina y ya podemos sentir la hermosa energía del amor en el aire. Preparémonos para recibir las bendiciones de la Navidad con este breve pero efectivo reto una semana antes. 
7 días con baile y ejercicio y 7 días usando Ho'oponopono, una antigua técnica de curación hawaiana que te anima a asumir toda la responsabilidad por todo lo que llega a tu vida. 
Libera miedos, rencores, arrepentimientos, inseguridades y ábrete al amor, la paz y la alegría mientras también ejercitas tu cuerpo para no desperdiciar todo el esfuerzo que le pones a tu salud todo el año. 
Resetea y Recibe la energía de la Navidad.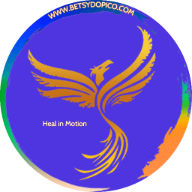 My Online platform
THE house of happiness
Workouts with intent
Dance soul classes
Zumba 
Meditations
Workshops 
Interviews 
and more... 
wELCOME TO my phoenix journey